Are you getting frustrated trying to write your own resume? Confused by all the conflicting information online, and aggravated with complicated resume template sites? I can help. As a triple-certified professional resume writer, I created simple, easy-to-follow resume templates you can download to the privacy of your own computer. I know what hiring managers and recruiters want to see included in resume formats, so they can get the information they need in seconds, and put your resume on the top of the pile over your competition.
Included in each Resume Template Kit:
Two easy-to-use resume templates (contemporary and traditional) created by an expert resume writer based on 2015 job search guidelines.
Easy to follow step-by-step instructions on how to accurately fill in each resume section embedded right in the resume, along with additional tips on a detailed number-by-section sample resume template.
20 insider tips on how to write a professional resume and what you should – and should not include.
This is a professional, yet easy-to-follow resume template using current industry standards for the budget-conscious job seeker needing assistance in formatting and writing their resume. Just follow the step-by-step instructions and type your information into the downloadable Word document, while deleting sections that aren't applicable. Your resume is stored confidentially on your computer, and you can update it at your convenience.
There is a contemporary resume format and a traditional format for you to choose from, based on American resume standards. This is a concise, content-rich guide that helps you complete a professional resume quickly and accurately. The resume sample is in MS Word 2003, still the most widely accepted format by employers. (MS 2003 opens in all newer versions, i.e., 2007, 2010.)
As a certified professional resume writer, I am required to take ongoing career continuing education courses to maintain my credentials and keep updated on what managers, recruiters, human resource directors, and companies expect to see in modern resume formats. There is a tremendous amount of misinformation and online scams that take advantage of job seekers, and I wanted to provide a low-cost, safe (we don't sell your personal information) option that will give you the best advantage into today's challenging job market.
Why Choose Our Resume Templates?
Accurate. The template is created by a certified professional resume writer based on up-to-date research and feedback from recruiters, hiring managers, and human resource professionals on what they want to see in interview-winning resumes.
Safe. We don't sell your information or trick you with free resume building templates that take forever to fill out, then charge you to buy the actual completed resume, or try to upsell you with more services. Our template is downloadable to your computer for you to keep and change as often as you like.
Trustworthy. We are an American-based company and comply with U.S. resume writing standards and guidelines. Ever notice how some resume templates sites aren't written with correct English or their advice doesn't even make sense? As a certified career industry professional, I am committed to giving you the best advice possible to succeed in your job search.
Readable. Professionals who read your resume expect certain information to be included in a specific order so they can understand your background quickly and clearly. While there are many free resume templates online that are unusual or artistic, these don't position your career in the best light and help you get to interview stage.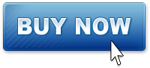 Only $19.95